This week, GTM leadership is preparing to depart for the Global Logistics Network (GLN) annual conference, to be held October 5-8, 2014, in Bangkok, Thailand.
GLN is an international organization of freight forwarders and logistics companies united to successfully serve customers around the world.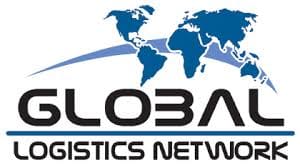 With a global presence that includes a staff of nearly 25,000, located in 621 offices in 318 cities throughout 125 countries. GLN handles over 6 million international shipments per year.
GLN has long been our partner in success.
We prize building and maintaining strong relationships with our international partners. Through our GLN membership, we easily and capably handle every customer's global shipping needs. Indeed, we've been active members of GLN for 5 years and counting.
GTM is proudly serving as a Gold Sponsor of this year's conference.
We look forward to the conference every year. It's our annual time to compare notes and break bread with our peers, in small one-on-one meetings and in larger groups. Last year's event welcomed 320 delegates from 216 member companies!
This is why attending the GLN conference is so important.
Every year, we are delighted to meet fellow attendees, some for the first time. We check in with our partners from around the world. We also build new relationships and connections that will bear fruit for years to come.
The new and renewed alliances GTM makes at the GLN conference are vital connections that translate into better service for our customers.
Service is something we take particular pride in. We are committed to providing exceptional customer service to every client we serve, no matter their size or cargo.
In 2012, our fellow conference attendees voted to recognize GTM with GLN's 2012 Best Sales Support Award.
This was a great honor, one which we steadfastly work to equal or surpass — every day of the year. At GTM, we won't settle for anything less.
For those not attending the conference, we plan to bring it to you. Keep watching us here and on Facebook and Twitter for our travel updates, photos and thoughts about this year's event.
ขอบคุณครับ (thank you) for following.