Driving Towards a Hunger Free Summer
Thousands of Metro Detroit kids experience hunger in the summer. Without school meals, unavailable during summer vacation, these students are left with vastly insufficient food resources. This situation adversely impacts their health and ability to thrive. Gleaners Community Food Bank, with an assist from local partners like GTM, is doing something about it.
On June 15, 2016, a team from GTM, including Managing Members Mark Brodie and Robert Gruschow, joined leaders from Citizens Bank, Ford Motor Company Fund, Enterprise, Gardner White Furniture and others, to kick off Gleaners' 2016 Hunger Free Summer campaign.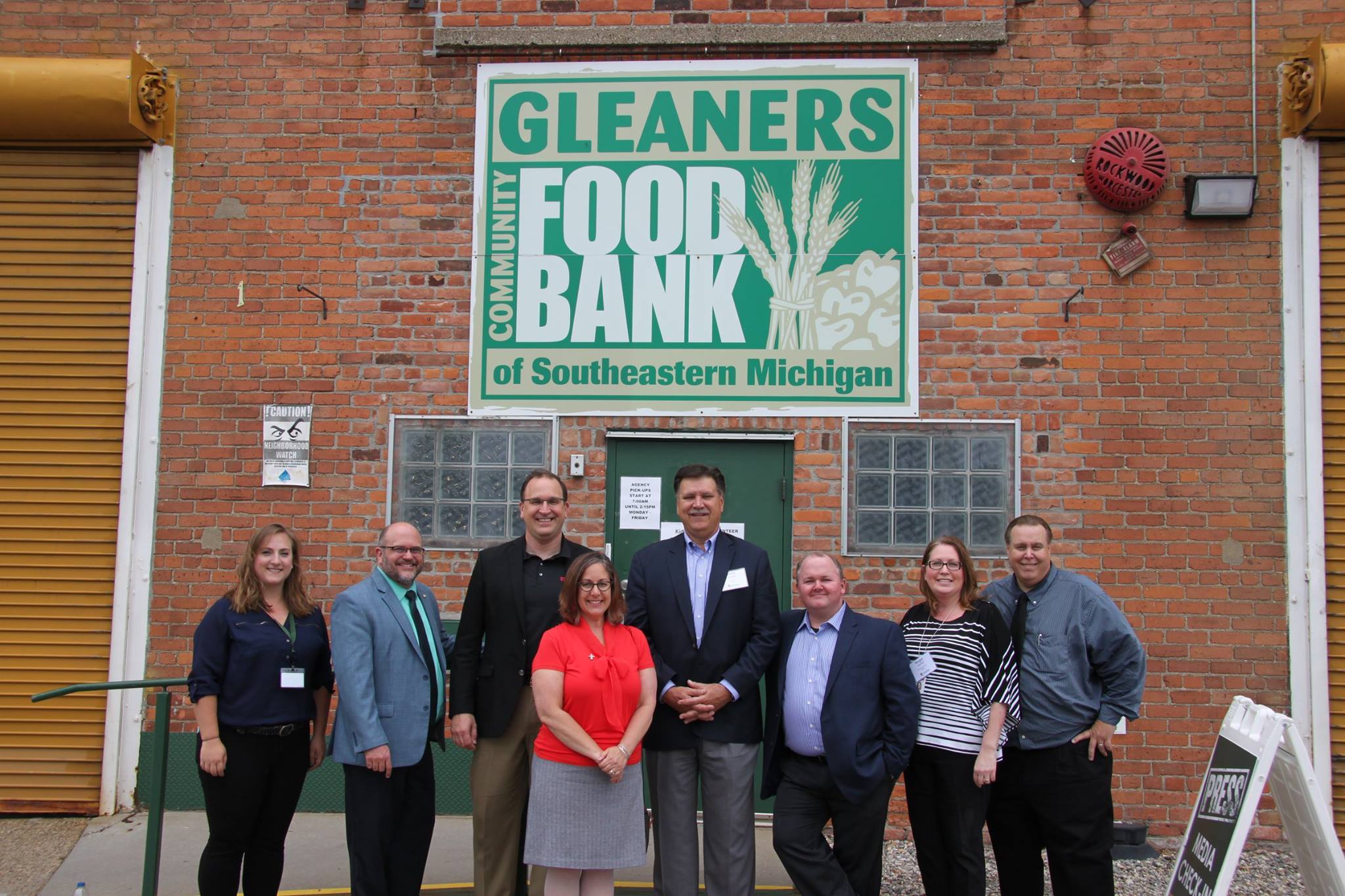 At Gleaners' Southeast Michigan headquarters, we helped pack food, recorded messages of support for the Hunger Free Summer campaign, and networked with other Gleaners' corporate and community partners. Students from Detroit's Noble Elementary School also were in attendance, participating in kickoff activities and touring the distribution center.
"I thought the experience was eye-opening and it made me feel good to be part of supporting such a great organization and cause. Getting food to hungry people is so needed. I'm glad we are starting to get involved with such a great organization," said Mark Brodie after the event.
Through its distribution centers in five Metro Detroit counties, Gleaners collects 34.5 million pounds of food a year, channeling food to 535 soup kitchens, homeless shelters and food pantries and providing 79,000 meals a day to hungry Michiganders. Serving upwards of 85,000 children each summer, Gleaners helps bridge a crucial gap when school lunches are unavailable. At more than 80 sites, nutritious meals are provided to young people who would otherwise, quite literally, have nothing to eat.
To effectively reach the greatest number of children in need, rapid, pinpoint food distribution is essential. Gleaners succeeds when both appropriate transportation and careful logistics planning are readily available. Moreover, specific requirements must be met in order to pick up food from a wide variety of locations and transport it safely, quickly and in accordance with health regulations. That's where GTM can step in.
Since GTM "has trucks in every market Gleaners is involved with, we are a natural fit for them," declared Brodie. Our established reach throughout Metro Detroit, particularly our Local Pick-up and Delivery services, will "help us support Gleaners when they need us." GTM's Director of Fleet Operations, Joe Field, will coordinate this effort.
All of us at GTM are thrilled to be supporting such a worthy organization. We trust that GTM's experience, logistics expertise, and full range of transportation services will be useful to Gleaners in several ways, and we look forward to building a strong relationship of service for years to come.