Introducing GTM's New Website and Expanded Services
We're excited to share GTM's new website!
As GTM has continued to grow, we knew it was time to design an updated website, one that would be as welcoming as it is informative. Part of getting your shipments wherever they need to go, via domestic and international land, ocean and air transportation, is having an online home that shows our customers we're accessible, honest and know what we're doing.
While it is paramount to provide efficient, on-time services to every client, we believe warm and respectful customer service is just as important. Our updated web presence, designed in collaboration with our long-time creative partner Memora, is intended to communicate both of these priorities.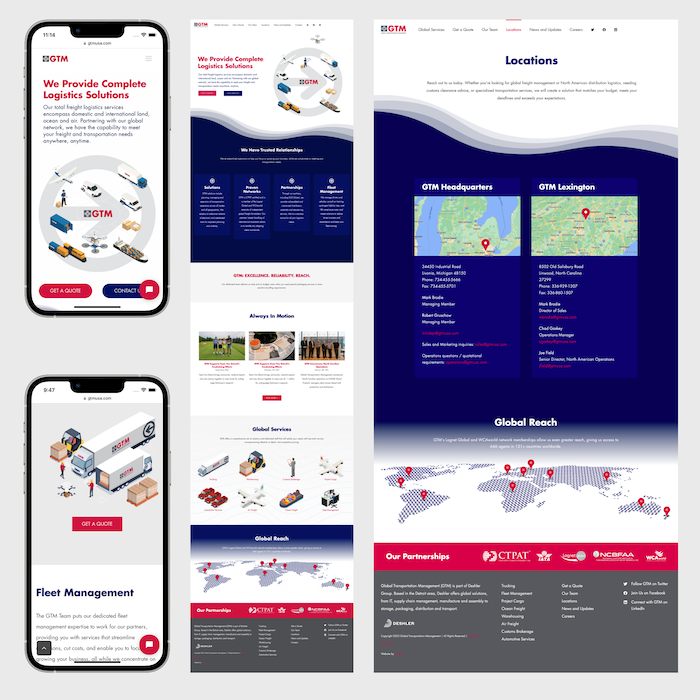 As you explore the new GTM website, you'll find a full introduction to each of our services, including our latest offering, dedicated fleet management. If you see a service or multiple services you're interested in hearing more about, contact us directly through one of our "get a quote" buttons or through our contact page.
Speaking of contact: we're thrilled to share our new messaging interface, powered by Tidio. At the lower right hand corner of the screen, you can now send us a note directly and we'll plan to get back to you that same day or within the next business day.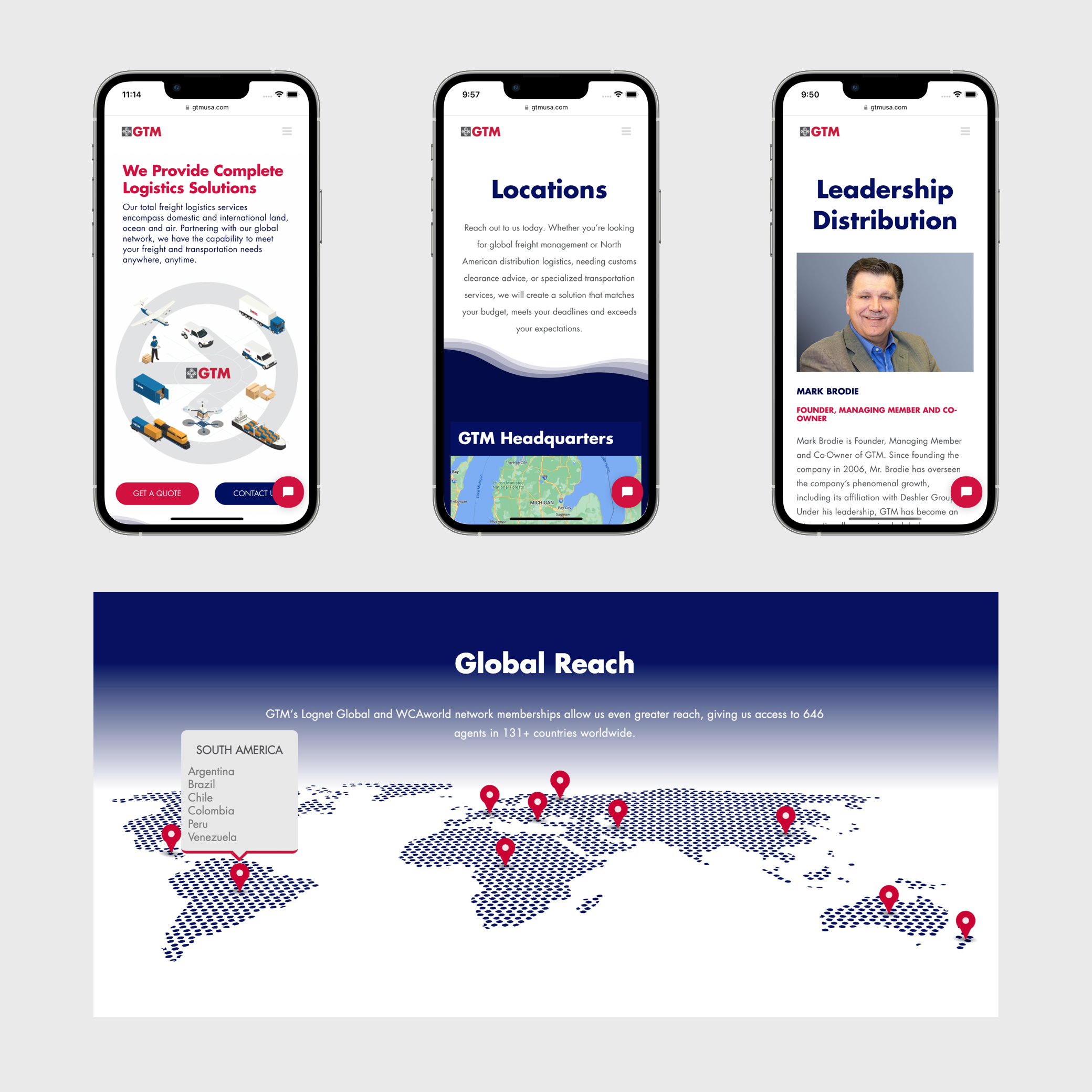 Want to know more about GTM's international presence? Take a look at our Locations page and find out more about our global reach and high-level logistics network partnerships, as well as our US headquarters in Michigan and second base of operations in North Carolina.
Before you go, check out our News and Updates page, where you'll find stories and photos from our travels, events we attend and causes we support. We'll be sharing our insights on our industry and more information about some of the services we offer. You'll also find links to our social media channels and other valuable information.
Please let us know what you think! If you have any questions or thoughts about what we should add to our site or information you'd find useful, please reach out to us. We're always working to improve our services and meet your freight and transportation needs anywhere, anytime.