GTM + GS3 Global: Strategic Partnership, Winning Solution
In 2012, Global Transportation Management, LLC (GTM) was already an aggressive, rapidly growing global freight forwarding company. To accelerate our global reach even further, GTM formed a strategic alliance with GS3 Global.
GTM joined forces with GS3 Global to sell global transportation and logistics services worldwide.
GS3 Global is a woman- and minority-owned fourth-party logistics firm (4PL), based in Livonia, Michigan and led by CEO Lisa Lunsford. It develops creative, value-added supply chain solutions for many Fortune 100 and Fortune 500 companies.
At GTM, we want our work and our relationships to reflect our customers, our staff, and our partnerships.
Our strategic alliance with GS3 Global solidifies our commitment to growing in a more diverse way. Mark Brodie, Managing Member and Co-Owner of GTM, is committed to cultivating the company's ongoing internal diversity program.
On a global scale, we can now reach a wider, more diverse customer base. A clientele that reflects the richly varied cultural makeup of the U.S. and our partners around the world. One that provides unrivaled access, competitive advantage, and wide-ranging benefits to all parties.
This strategic alliance immediately proved a great success for both companies.
On its end, GS3 Global provides a supply chain solution to its customers based on careful analysis of their needs. With GTM, it can offer more. GTM's Global Freight Forwarding experience, licenses, staff, buying power and global agent network allow GS3 Global to provide a comprehensive range of services for both companies' customers.
Through this critical partnership, GTM and GS3 Global now offer their customers complete, door-to-door logistics solutions.
Because of our alliance, we have secured more than $10 million in additional logistics business for our two companies. Some of our primary customers are top tier automotive suppliers, OEMs and major retailers.
GS3 Global was recently invited to visit Walmart's corporate offices in Bentonville, Arkansas. The company felt that the GTM/GS3 Global strategic alliance would offer Walmart vital logistics services within their domestic and international transportation procurement groups. Moreover, Walmart has a $20 billion diversity spend target that they must allocate by 2017.
This is a tremendously exciting opportunity for the GTM and GS3 Global partnership.
An international global freight forwarding organization, GTM already boasts an agent network of 615 offices in over 123 countries. Our reach is worldwide and growing. Indeed, we are committed to supporting the many cultures, communities and people we engage with throughout the global transportation supply chain.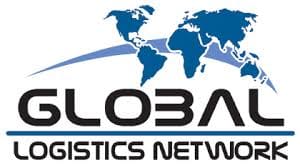 Further cementing our global partnership, GTM and GS3 Global will be attending the 2014 Global Logistics Network (GLN) Annual Conference in Bangkok, Thailand, together. We are proud to be in a strategic alliance with GS3 Global, a truly dynamic, successful company.
For both of our companies, the GTM/GS3 Global alliance has already been a triumph.
We look forward to an ever-deepening partnership and many future mutual achievements.