Introducing GTM Automotive Services
Today, we're proud to announce the official launch of GTM Automotive Services. Since we've worked closely with automakers and auto suppliers for many years, we already know the industry inside and out. Now we're growing our offerings, joining with GTM's strongest international partners to expand our global reach.
Building on our successful international alliances, we have developed a premium, global, door-to-door automotive product. We serve our customers by drawing upon our individual service offerings and assets, including our trucking fleet, customs clearance expertise, and large contracts with key international ocean and air carriers.
With our hand-picked group of independent freight forwarders, we reach clients on every continent. Our shared capabilities allow us to maintain personal management of customer cargo, while increasing efficiency and reducing overhead costs. Together, we offer complete services that are comparable to those of any multinational freight forwarder.
We're also members of the Elite Global Logistics Network (EGLN). This organization includes more than 200 highly qualified, financially sound, independent companies that cover more than 100 countries with a combined staff of 20,000 and growing.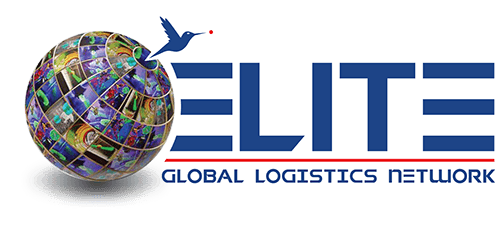 Why Choose GTM Automotive Services?
Our history is Detroit, our reach is global.
The Michigan-based automotive industry remains essential to the greater U.S. economy. Its vast supplier and logistics network — in which we've been immersed for decades — is unlike any other. In fact, today's international automotive marketplace demands a flawlessly managed and responsive supply chain. Without an effective logistics partner, companies risk interrupted production lines and unexpected, often crippling expenses.
That's where GTM comes in. Our Michigan headquarters, automotive experience, and established infrastructure give us a clear edge. We enjoy easy access to the continental U.S. and have direct knowledge of what makes an automotive supply chain successful. With our international partners, we can reach every corner of the global auto market.
Our philosophy is simple. We believe that picking up and delivering the right parts, at the right time, to the right destination is the only way to do business.
Strength in Collaboration
What sets GTM apart is our scope. We do logistics very well, but it's not all we do. We're a key part of Deshler Group, a powerhouse assembly of companies aligned to design complete client solutions. From manufacturing and warehousing to assembly and IT, our fellow Deshler companies offer services that enhance any automotive cargo project.
Among these affiliates is Feblo International, which has successfully managed auto service parts distribution planning programs for decades. AMI, our information technology partner, supports specialized parts management and recall services for Ford and GM.
As our customers are multinational, we are committed to reflecting this diversity ourselves. GS3 Global, our integrated services affiliate, is a rapidly growing woman- and minority-owned company and has won multiple minority supplier of the year awards. GS3 offers our customers several valuable products, including supply chain management and parts assembly for major automakers.
Capable Partners, Complete Solutions
United with our global partners, whom we'll be introducing in the coming days, GTM is a premium international logistics provider. Our mutual goal is to meet all of your logistics and supply chain needs, no matter how complex or urgent.
Choosing GTM Automotive Services guarantees your cargo will receive personalized care from order to delivery. We're all financially independent freight forwarders known for our efficient logistics processes. For you, that means less overhead, pinpoint freight management, and rapid responses to changing conditions.
Our group's capabilities include all modes of transport on every continent:
Ocean Freight: Our door-to-door ocean offerings include foreign-to-foreign shipments, LCL and FCL, project cargo, and RO/RO.
Air Freight: Our door-to-door, foreign and domestic air freight capabilities include air chartering, oversized cargo, and specialty services.
Trucking: Our complete trucking products include full and less-than truckloads, pick-up and delivery, in both domestic and foreign locales.
Customs Clearance: Our licensed in-house customs brokerage professionals ensure international regulatory compliance and efficient customs clearance.
Warehousing/Distribution/IT: We design flexible warehousing, distribution, and supply chain management solutions, specific to automotive inventory and release management.
Specialty Services: We offer expedite, hand carry, and air charter options, working hard to meet all urgent needs for service.
The GTM Promise
The GTM Automotive Services team embodies excellence across all transport modes, ensuring your shipments arrive safely and on time. Our clients value our proven reliability and exceptional customer service.
Our companies' personal commitment, coupled with our global reach, are why companies are already choosing GTM Automotive Services. Contact us today to discuss how our global partnership can enhance your business.