GTM + Sevenseas Global Express Logistics
As we created our GTM Automotive Services product, we knew our partner in India would be an award-winning, rapidly growing company: Sevenseas Global Express Logistics. In addition to its highly regarded transportation expertise, Sevenseas was already a close ally of GTM in Asia.
Founded in 2001, Sevenseas is a top ten emerging mid-sized company in India, with sixteen offices throughout the country. It offers a comprehensive, pan-India warehousing and transport division, as well as specialized marine spares and multiple commodity handling abilities.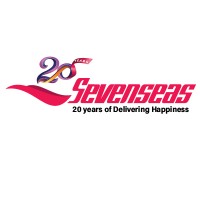 Together, GTM and Sevenseas offer premium international logistics services to clients in India and North America. With its comprehensive offerings and proven knowledge of the automotive market, Sevenseas is a natural partner to serve our global automotive customers.
Sevenseas' award-winning services include multi-modal transportation, local and distance trucking, project cargo and warehousing. The company is IATA, MTO, FIATA, and D&B certified; has received awards for responsiveness and as a most valued logistics member; and was profiled as an emerging leader on India's ET Now Channel.
Both GTM and Sevenseas are independent freight forwarders. Our staff carefully manages our customers' cargo, meeting all logistics and supply chain needs. We're confident our partnership results in services comparable to any multinational company.
Our affiliation also reaches beyond our respective nations. We're both hand-picked members of the Elite Global Logistics Network (EGLN), which identifies and connects premium freight forwarders to customers around the world.
Further, we both work closely with automakers and auto suppliers, so we understand this key industry quite well. Together, we've developed a premium, global, door-to-door automotive product. We serve our customers by drawing upon our individual service offerings and assets, including our trucking fleet, customs clearance expertise, and large contracts with key international ocean and air carriers.
The GTM/Sevenseas team embodies excellence across all transport modes, ensuring your shipments arrive safely and on time. Our clients value our proven reliability and exceptional customer service.
Contact us today to discuss how our global partnership can enhance your business.